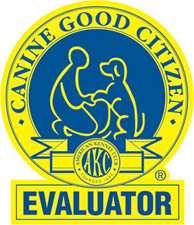 Established in 1995

Poison Hotline
888-4AN-HELP
(888-426-4435)
Available
24/7!
Adoptable Pets
Cathy's Rottie Rescue, Rehab and Sanctuary
*Certified trainer and instructor. *AKC evaluator.
Basic and advanced obedience group classes
All breeds all ages
Private in home consultations/ training
Behavior modification
Problem solving
Intro to protection
Intro to search detection
Equipment sales
Boarding referrals
Grooming
Apprentice programs
Seminars
Service / Therapy training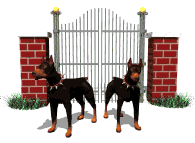 Training Method:
The methods are gentle and humane using only positive reinforcement.
Goals:
Prevention of behavioral problems
Learning obedience commands
Socialization
Listening around distractions
Group class description:
Each class is approximately one hour long, and meets once a week for seven weeks. The goal is to teach your pet desirable and appropriate behavior, while at the same time keeping alive that personality which makes your dog special. These classes will primarily focus on teaching the owner/ handler how to teach the dog.
Class covers:
Problem solving: Jumping, chewing, housebreaking, and digging, separation anxiety, etc.
Basic commands: "heel," "sit," "stay," "come," and "down."
Learning what "no," "leave it," and "out" mean.
Socialization: Learning how to behave around other dogs and people.
Basic First Aid.
Intro to Massachusetts law and how it relates to dog ownership.

Equipment:
As a professional trainer I am versed in the use of many different collars and leashes. I will help the owners/handles determine which type is best for their dog. For example: buckle, choke chain, pinch, Halti, or harness.
Trainer's Qualifications:
Master's Degree
To attain certification, I had to demonstrate my proficiency by passing written, oral, and practical exams of my acquired skills.
AKC Evaluator
First Aid
CPR
First Responder
EMT
Proud benefactors of ASPCA, Humane Society of the United States, the MSPCA, and NCHS.
K9 Protective Services is pleased to publicly announce its partnership with the American Kennel Club in bringing the Canine Good Citizen Test to your area. The goals of the CGC program are to teach responsible dog ownership, and to make good citizens out of all dogs, purebred or mixed breed.
The Canine Good Citizen program is based on the concept that all dogs should have enough basic training to be under control at home or in public. A ten-step test is administered which evaluates the dogs' training. All, who pass, will receive an award from the American Kennel Club, thus making them community members in good standing. A non-refundable fee of $15 is required to participate and a portion of the proceeds will be donated to a local MSPCA or a local no kill shelter.
Police K9 Ring
14kt. gold double initial mens diamond ring with .50ct. twenty diamonds
Finished measurement is approximately 7/8"long, 1/2"wide.
Additional $10.00 per size above 8.5. Please specify size when ordering.